MEDIA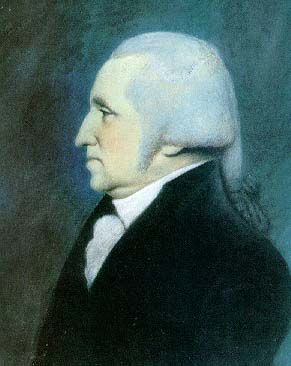 HERE'S tHEIR pRESS rELEASE:


Obama Administration and Brady Center
Will Challenge Each Other
In First-In-The-Nation Gun Case in Alaska
Washington, D.C.
- An attorney for the Obama Administration
on Tuesday, Feb. 28 will appear to defend the constitutionality
of the Protection of Lawful Commerce in Arms Act (PLCAA),
and argue that the Congress was permitted to dictate the
dismissal of a case and to deprive the family of Alaskan
Simone Kim
of a civil action against gun store owner Ray Coxe.
In Juneau Tuesday at
11:25 a.m. (3:25 p.m. EST), the Alaska
Supreme
Court will hear arguments in this first-in-the-nation
case regarding a controversial federal gun industry
shield law and the limits of Congressional power.
Jonathan Lowy, will be arguing on behalf of the family of
Juneau murder victim Simone Kim, asking the Court to
reverse a trial court's dismissal of the Kims' lawsuit
against gun dealer Ray Coxe.

On August 2, 2006, Jason Coday, a bizarre-acting,
methamphedamine-abusing fugitive who was prohibited
by federal law from possessing or buying firearms,
walked into Rayco Sales, the gun store of Ray Coxe.
Coday, who had a garbage bag filled with his belongings
wrapped around his waist, told Coxe he was interested
in obtaining a gun, and Coxe showed him a Ruger rifle,
and told him the price was $195. Coday soon left the
store with the gun, leaving $200 in exchange. Coxe did
not subject Coday to a background check and the
paperwork required under federal law. The store
had two video surveillance systems, but Coxe later
claimed that both videotapes did not record that day.
wo days later, Coday used the gun to kill Simone Kim, a
26-year-old man he had never met, who was at work as
a painter outside the Juneau Fred Meyer store.


The Kim family filed suit in August 2008, charging
that Coxe illegally sold the gun to Coday, or negligently
enabled him to get the gun. Trial judge Phillip Pallenberg
dismissed the case on October 7, 2010, holding that
Congress, in the Protection of Lawful Commerce in
Arms Act (PLCAA), commanded the court to dismiss
the case, even if it was otherwise supported by Alaska
law. The Kims appealed, and are asking the Supreme
Court to allow them to prove their case before a jury.

Anthony Sholty, of the Juneau law firm Faulkner
Banfield, will argue for Ray Coxe.

Brady Center Attorney Jon Lowy will be available
for comment for two hours after the proceedings,
which are expected to last until 5:00 p.m. EST.