The Yorkshire Ripper has demanded retirement benefits In Britain. Prisoners at maximum security psychiatric prisons in Britain are apparently feeling empowered are suing the British Government in the European Court of Rights. The Yorkshire Ripper, Peter Sutliffe and other dangerous killers and rapists held at psychiatric prisons claim that they are each entitled to up to a
£132.60 per week pension and other taxpayer funded benefits if they win their case.
This lawsuit has caused citizen outrage. Many in the British Government and ordinary citizens believe they should be charging thousands of these convicts for room and board instead. The government has choices. They could defend against the claims, but with the British Government's "hands off" attitude toward criminal's rights, they may cave in to the demands by settling. Or, they join other nations in overhauling the Court, or they could withdraw from the European Convention on Human Rights, which is not likely.
Prison inmates tried this tactic in British Appellate Courts last year without success. But, the British Courts could be overruled by an even more powerful presence in Strausburg. They filed their claim with the Strausburg based European Court of "Rights" the next day after being denied a Court appointed lawyer to appeal their loss to a higher British Court.
Fortunately, Obama and other fringe lunatic liberals in the U.S. Senate have not ceded our freedom to a "World Court" yet.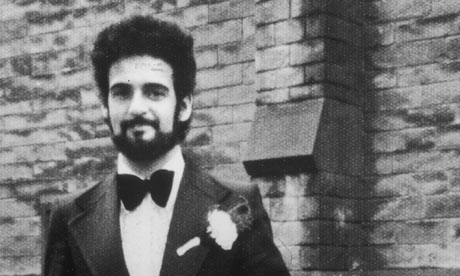 ---
Appeals in Yorkshire and Humber
Do you recognise these people?

OFFENCE:Theft

Deception in Leeds

Can you help?

OFFENCE:Drug crime

Can you help us to identify and locate the person in this photograph. He is believed to have been involved in the supply of drugs within the Humberside area.

Shahid MOHAMMED - Wanted for Murder

OFFENCE:Violence

Shahid MOHAMMED, wanted for murder of 8 people in Birkby, Huddersfield in 2002.